The Team & Board
Jem Main
Creative Director
Jem joined DVA as part time Director at the beginning of 2010.
Jem is probably best know as Founding Director and Curator of The Study Gallery, Poole - later known as Kube. His first degree was in Fine Arts - Sculpture. His MA in Museums and Galleries in Education.
Earlier posts include Art Adviser - Dorset L.E.A, Senior Lecturer in Fine Arts and twelve years secondary teaching in Liverpool.
Jem is currently renovating a house and studio in the Pyrenees and will be offering hybrid residency / courses from April 2014.
Once the house is completed he will return to studio practice - watch this space!
Suzy Rushbrook
Programme Curator & Membership Manager
Suzy joined DVA as part-time administrator in May 2011 and works in conjunction with raising 2 young children and other freelance roles.
She has a degree in History of Art and Material Culture and after extensive travelling and teaching English abroad was at the Dorset County Museum for 5 years as Temporary Exhibitions Manager. She also spent 6 years as part of the Visual Arts team on the board of Dorchester Arts helping to establish the Open competition there.
A curator and aspiring artist she is currently dabbling in ceramics. A serious return to practice probably won't be for another 15 years at least -- don't hold your breath!
Kate Madden
Dorset Art Weeks Event Producer
Kate Madden is our new Dorset Art Weeks Event Producer.
She has 30 years experience as professional artist Kathryn Thomas, graduating from the University of West of England in 1988 with a degree in Fine Art. Her career has developed as a result of awards, appointments, exhibition and the growth of a significant and loyal band of collectors. She has developed and applied new and exciting techniques of mark making to her work and engaged in a range of exhibition formats, broadening her popularity. Kathryn has recently closed her Studio in Poole to focus on an active online and social media presence which has allowed Kate Madden to join our team.
Mandy joined DVA as bookkeeper in August 2017.
Mandy has extensive experience of arts organisations administration having worked in this area for many years.
As an antidote to hunching over a computer Mandy is also a keen sound recordist, never happier than when stomping over the Dorset hills with microphone and zoom.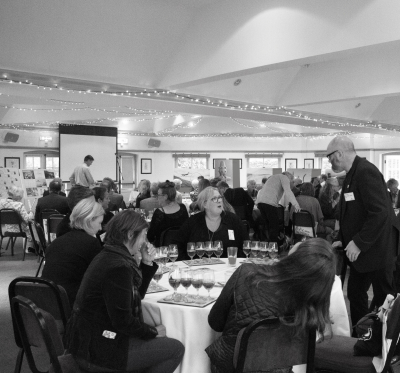 Dorset Visual Arts
Board of Trustees
The staff and their activity are managed by DVA board members. These members give their time voluntarily to the organisation and consist of:
Richard Cossey - Independant Marketing + PR Consultant (Acting Chair)
Victoria Jardine - Ceramicist
Jane Burden - Artist and long term art supporter in the South West
Simon Barber - Designer + Founder + Editor of Evolver Magazine, the South West's Free Arts and Culture Guide
Jess is our new intern here at DVA.
She recently graduated from the University of Glasgow with an MA in English Literature and History of Art, having spent a year abroad at Boston College, USA.
Now Jess has swapped Glasgow's grimy streets for the Dorset countryside, she is looking forward to getting stuck into everything DVA has to offer.