The Team & Board
Jem Main
Creative Director
Jem joined DVA as part time Director at the beginning of 2010.
Jem is probably best know as Founding Director and Curator of The Study Gallery, Poole - later known as Kube. His first degree was in Fine Arts - Sculpture. His MA in Museums and Galleries in Education.
Earlier posts include Art Adviser - Dorset L.E.A, Senior Lecturer in Fine Arts and twelve years secondary teaching in Liverpool.
Jem is currently renovating a house and studio in the Pyrenees and will be offering hybrid residency / courses from April 2014.
Once the house is completed he will return to studio practice - watch this space!
Suzy Rushbrook
Programme Curator & Membership Manager
Suzy joined DVA as part-time administrator in May 2011 and works in conjunction with raising 2 young children.
She has a degree in History of Art and Material Culture and after extensive travelling and teaching English abroad was at the Dorset County Museum for 5 years as Temporary Exhibitions Manager.
She also spent 6 years as part of the Visual Arts team on the board of Dorchester Arts helping to establish the Open competition there.
A curator and aspiring artist she is currently dabbling in ceramics.
A serious return to practice probably won't be for another 15 years at least -- don't hold your breath!
Rachel Dunford
Social Media Lead + Office Support
Rachel joined DVA in October 2017 as social media lead and office support. After graduating from the Arts University in Bournemouth in 2014 with a degree in photography, she was keen to work within the arts sector. Shortly after, she acquired an internship with The Arts Development Company and has since continued to develop her career within a variety or roles. More recently she has undertaken project management, marketing and youth engagement roles, including completing a Gold Arts Award. Aside from work, Rachel is exploring her practice through Photography and developing her knowledge of sound and film.
Mandy joined DVA as bookkeeper in August 2017.
Mandy has extensive experience of arts organisations administration having worked in this area for many years.
As an antidote to hunching over a computer Mandy is also a keen sound recordist, never happier than when stomping over the Dorset hills with microphone and zoom.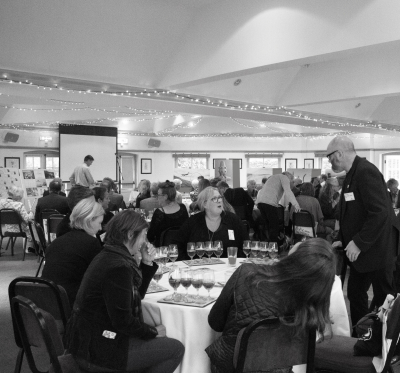 Dorset Visual Arts
Board of Trustees
The staff and their activity are managed by DVA board members. These members give their time voluntarily to the organisation and consist of:
Richard Cossey - Independant Marketing + PR Consultant (Acting Chair
Victoria Byrne - Artist
Jane Burden - Artist
Simon Barber - Designer and Evolver Editor