Project Groups
Interrogating Group
This group runs primarily for semi-professional artists who have either been formally trained or otherwise gained solid experience of exhibiting and participating in 'solid', well conceived projects with a purpose. The group has a mainatiend the loyalty of a core group who welcome new members and keep its supportive spirit alive and well.
This year the focus of the group will be on producing a collection of E-Books.
the group meets six times a year; generally to:
• Undertake critical reviews of work in progress and encourage skill swaps and knowledge sharing
• Introduce and consider different aspects of working as an artist - e.g.:
- exhibitions - running workshops - framing - working in series / themes - writing
• Form an annual collective process based exhibition or other special project - e.g artist's books
• Make studio visits
• Encourage informal collaborations between members of the group with a common interests
This years projects include working on a text based project, with the possibility of exhibiting during art weeks - potentially sketchbooks in a library setting.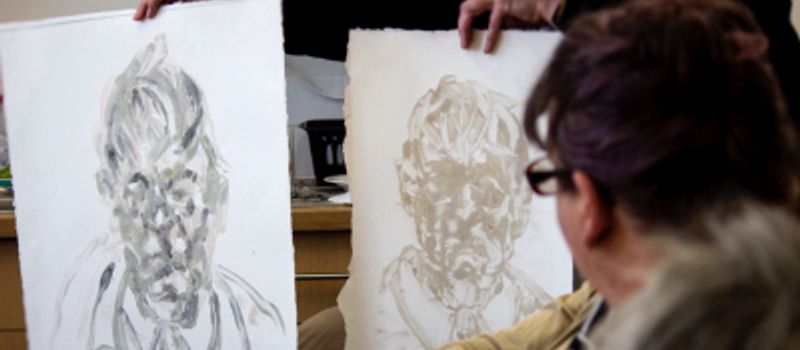 The Salon
A selected fine art membership group bringing together established and recent graduate fine artists.
Meeting around six times a year, much along the lines of a traditional 'sketch book club' to:
encourage critical debate
share creative knowledge and experiences
prompt collaborations.
We aim to encourage Dorset's professional galleries to become familiar and associated with The Salon. We are also seeking to extend our visibility beyond Dorset and are open to the idea of occasional collaborations with other like-minded groups.
Applications are invited by CV, accompanying letter and a selection of images – see criteria under Projects on this site. The letter should include reference to why you think this opportunity might be for you and what you think you can bring to the group.
Making Dorset
Making Dorset is a relatively new initiative building on the publication 'Fifty Dorset Makers'.
Please note that the group's originally separate Making Dorset website - making-dorset.org is in the process of being linked and present on this site.
Making Dorset is open to professionally and, or academically trained designers and makers who have established their practice in Dorset and can demonstrate a track-record in either, or both of, the public and private sectours. Trained or apprenticed emergent designers and makers are also very welcome to join the group.
Please see the criteria on the new Dorset Visual Arts Website; www.dorsetvisualarts.org
The group seeks to share ideas and experiences, undertake critivcal reviews to explore the content as well as the processes associated with individual's practice. We are continually looking out for new and interesting ways and venues to show our Makers' work.
The Drawing Room
This is an entirely new proposition yet to take off as a separate grouping. Depending on take up it will. For now, we are encouraging those interested to join the Salon Collective and establish an identity there, alongside the many shared interests they will find with the other fine artists.
The motivation to create this interest group is based on the success of DVA's Drawing on Dorset publication and touring exhibition. The proposition is to establish a group of artists whose work includes a substantial focus on drawing whether in 2 or 3D and spanning all media. How you interpret this activity rather than describing it as painting or sculpture or, perhaps, photography will form an interesting, on-going point of peer group discussion and exploration.